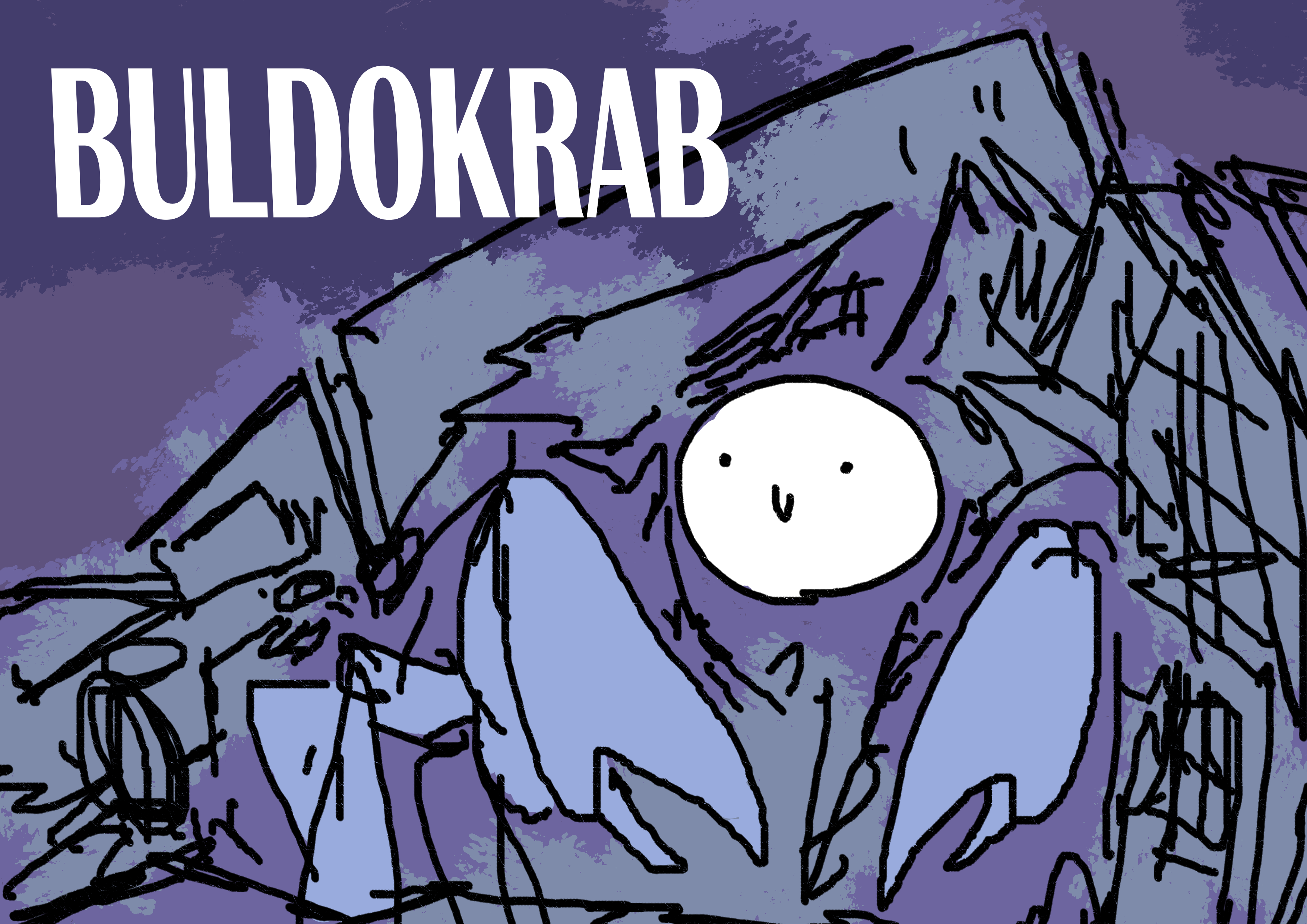 BULDOKRAB
A downloadable game for Windows
In BULDOKRAB, you play as a cute and nice hermit crab. But this hermit crab has a problem : He's about the aproximate size of a truck. So, in order to find a new home, he needs to go to the city.
Thing is, he's so big he pretty much breaks everything in his path. Which, at some point, breaks the newfound house on his back.

Beware : He cannot survive for long outside of his shell ! If the house you're in breaks, you'll need a new one fast ( and in good state )
Use the arrow keys and the space bar to play. To get in a house jump on top of it (it must be in good state).

The further and faster you go, the higher your score !

This game was made during the Global game jam of 2019, in two days, by a team of three people :
- Hugo Malezieux : Visual Arts
- Ambroise Durand : Programming
- Antoine Tirmarche : Music / Sound Design

( we took some days after that to fix some bugs and tweak the sound )

Install instructions
After you download the .zip, unzip it and go in the main folder, then launch " hermit truck " to play.